Redovisningschef
Hjälp oss att växa vår ekonomiavdelning💰📈 och ha kul med över 180 fantastiska kollegor på ett av Europas snabbast växande SaaS -företag. Ansök nu och låt oss berätta mer!
We usually respond within three days
Vi blev nämnda i Deloittes Technology Fast 50 för tredje året i rad 🚀 och var med på Financial Times snabbast växande företag i Europa 2021. Vi är en startup som revolutionerar rekryteringsprocessen över hela världen 🌍 Vårt uppdrag är att hjälpa företag och människor att interagera med varandra på ett bättre sätt, så att de kan fatta livsförändrande beslut tillsammans. Om du vill avancera i din karriär och utvecklas i ett växande teknikföretag samtidigt som du har roligt har du kommit till rätt ställe! Vi behöver nu stärka vårt ekonomiteam med en dedikerad redovisningschef🔎💰 Som redovisningschef på Teamtailor kommer du att ha en viktig roll för att driva arbetet med månads -och årsbokslutet. 

Vad du kommer få göra:
Coacha ett team med 3 kollegor i redovisningsteamet som arbetar med AR, AP respektive Payroll
Ansvarig för bokslut, månads och årsvis
Upprätta tidsangivna bokslut, lagstadgad rapportering inklusive årsredovisningar och inkomstdeklaration
Agera som kontaktperson gentemot revisor, skatteverket, bolagsverket etc.
Implementera/Arbeta med koncernredovisning
Identifiera och driva förbättringsprojekt inom redovisningsfunktionen
Utveckla och dokumentera redovisningsprocesser och policys, för att upprätthålla och stärka den interna kontrollen
Vad vi erbjuder dig:
Möjligheten att jobba på ett av Europas snabbast växande SaaS -företag
En nytänkande och utmanande arbetsplats med goda utvecklingsmöjligheter
Ett fantastiskt team som alltid stöttar och hjälper varandra 💛
Årliga företagsaktivteter/kick-offs i solen.  
Fantastiska fritidsaktiviteter som träningspass, god mat och roliga spel!
Som person är du noggrann, stresstålig, analytisk och har ett stort intresse för siffror. För att lyckas i rollen måste du kunna arbeta självständigt, ha en ödmjuk och hands-on approach samt ha en pedagogiskt inställning när du coachar redovisningsteamet. Du är driven och social, har en god samarbetsförmåga och värdesätter en god relation med både kunder och kollegor. Du talar och skriver svenska och engelska flytande. Denna tjänst är heltid med start omgående.
Du kommer att arbeta heltid på vårt kontor i Stockholm 📍 För oss är personlighet och passion det viktigaste. Att jobba på Teamtailor innebär att vara en del av ett roligt, ungt och ambitiöst team. Besök gärna våra sociala medier för att se vilka vi är. Vi ser fram emot att höra från dig 👋🏼
 
Är detta du? Du vet vad du ska göra!


Department

Locations

Stockholm
We usually respond within three days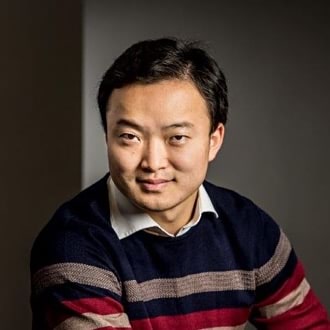 Contact
Lin Li
Head of Finance – Finance
People you might work with
Workplace & Culture
Our guiding stars are to be: different, modern & personal. This goes into everything we do, from how we talk to customers, how we work and who we hire. We want to have a lot of fun doing what we love, and we make sure to celebrate every success.
Drop by one of our offices and say hello and meet our team – coffee is on us ☕️
About Teamtailor
Teamtailor is developing an employer branding platform. We help companies market themselves as an attractive workplace, engage their employees and improve their recruiting process. All in one easy to use web service. Over 110,000 people are using our tool to grow their companies.
Already working at Teamtailor?
Let's recruit together and find your next colleague.