Finance
·
Stockholm
·
Hybrid Remote
Löneadministratör
Här på Teamtailor kommer du jobba på ett internationellt företag vars mål är att förvandla HR till hjältar 🚀 Vi strävar efter att förbättra rekryteringsprocessen över hela världen, med fokus på fantastiska upplevelser och att göra rekrytering roligt och innovativt. 2023 har hittills varit ett otroligt år för Teamtailor med rekordmånga användare av plattformen och fortsatt tillväxt 🙌
Vi söker nu ytterligare en Payroll Administrator till vår ekonomiavdelning som vill vara en del av vår resa att måla världen rosa! Du kommer att jobba på Stockholmskontoret i centrala lokaler nära Medborgarplatsen, vara en del av vårt redovisningsteam och arbeta nära vårt HR-team.
I denna roll kommer du tillsammans med din kollega inom lön att ansvara för hela löneprocessen på Teamtailor AB och på sikt även inkludera utländska dotterbolag. Det är viktigt att du har ett strukturerat arbetssätt, en förmåga att hantera komplexa processflöden och leverera administrativa tjänster med hög kvalitet.

Som löneadministratör på Teamtailor kommer du att:
• Uppdatera medarbetar- och löneuppgifter (t.ex. nyanställningar, förändringar, uppsägningar, skatteinformation, pensionskontroll)
• Förbereda löneadministrationen med lagstadgade delar (t.ex. semester, sjukdom, föräldraledighet etc.)
• Förbereda och leverera deklarationer, rapporter och statistik
• Göra bokslutsavstämningar och analyser kopplade till månadsbokslutet
• Svara på kollegornas lönerelaterade frågor
• Hålla dig uppdaterad med aktuella lagändringar
• Förbereda manuella löneberäkningar
• Jobba med effektiviseringsarbete avseende löneprocesser
Är detta du?
• Du har en relevant utbildning som löneadministratör/lönekonsult
• Du har minst 1-2 års erfarenhet från en liknande roll (praktik är meriterande samt erfarenhet av Fortnox lön)
• Du är bekväm med den svenska lönehanteringen
• Det är meriterande om du har erfarenhet från utländsk lönehantering men inget krav
• Du har god kommunikationsförmåga
• Du är en bekant användare av Excel
• Är serviceminded och uppskattar att jobba på en arbetsplats där man arbetar tillsammans för att hålla uppsatta deadlines
• Tycker om att arbeta i en internationell kontext där du har kontaktytor med kollegor från hela världen 🌍
• Du talar och skriver obehindrat på svenska och engelska ✨
PS. språkkunskaper är alltid mycket välkomna, så göm dem inte om du har dem 👀
Teamtailor kommer ge dig:
• Härliga kollegor som alltid stöttar och hjälper varandra
• Möjlighet att jobba på ett spännande techföretag där det händer mycket
• Möjlighet till ett flexibelt arbetssätt på kontoret och på distans
• Trivselaktiviteter såsom utlandskick-off, teamaktiviteter och AW:s
• Personalförmåner och gemensamma träningstillfällen


På Teamtailor värdesätter vi din personlighet och ditt engagemang för yrket. Vi ser fram emot att lära känna dig! 💕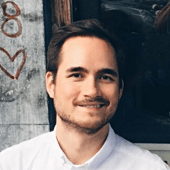 Contact
Kevin Ong
Accounting Manager – Finance
Workplace & Culture
Our guiding stars are to be: different, modern & personal. This goes into everything we do, from how we talk to customers, how we work and who we hire. We want to have a lot of fun doing what we love, and we make sure to celebrate every success.
Drop by one of our offices and say hello and meet our team – coffee is on us ☕️
About Teamtailor
Teamtailor is changing the way companies work with employer branding and recruiting online. Want to help us make HR heroes? Working at Teamtailor means working in a young, fast-moving tech startup and working with smart people that are passionate about their work.
Finance
·
Stockholm
·
Hybrid Remote
Löneadministratör
Loading application form