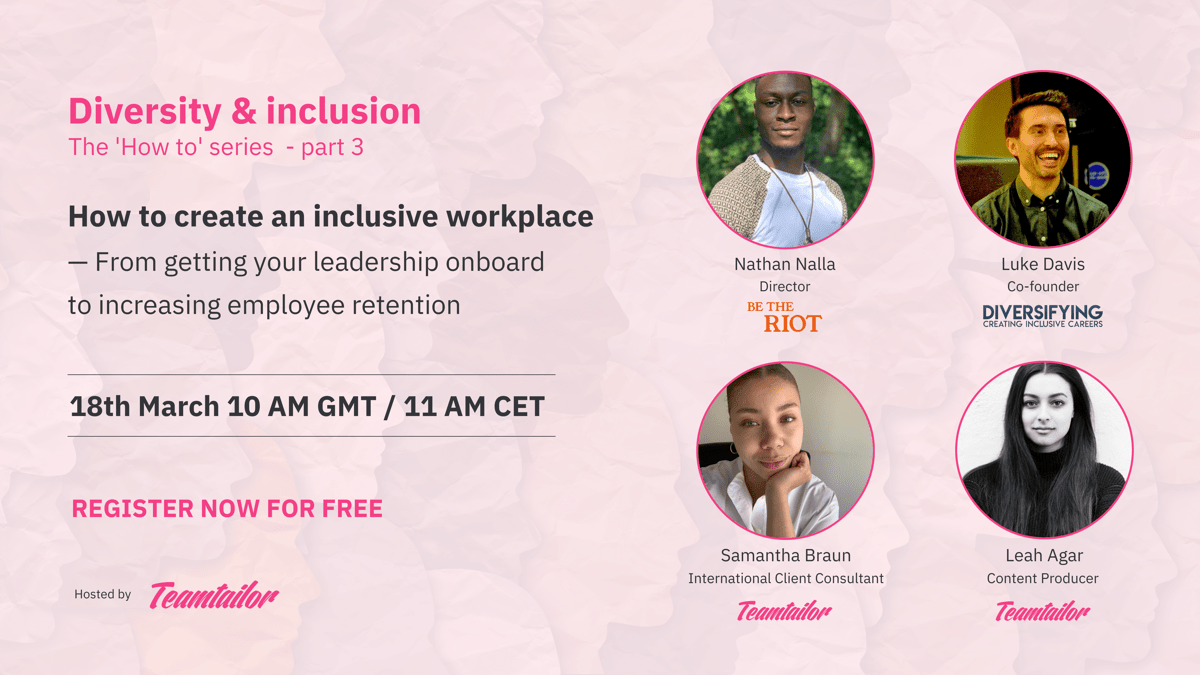 How to create an inclusive workplace
— From getting your leadership onboard to increasing employee retention
A strong diversity and inclusion strategy will help your organisation attract top talent and drive competitive advantage. However, removing bias from the recruitment process and creating a level playing field for candidates can often be easier said than done.
Following up on our successful Diversity & Inclusion webinar we're introducing The 'How to' Series, a three-part webcast where we'll share best practices regarding unbiased recruitment and workplace inclusion.
In the third step we'll explore:
🔎 Onboarding and retention: Where to start and what to do
🔎 How to set sustainable D&I policies
🔎 Measuring the results
Watch our expert panel as they discuss real-life experiences, the future of recruitment and how to create an environment that matches expectations.
For more insightful HR & Recruitment content, visit our blog!