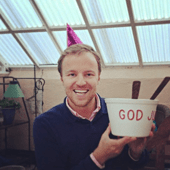 Erik Andersson
CEO, Co-founder – Product
I have been doing IT-related business/product development for the last 15 years. Working with great companies such as Skype, Mynewsdesk and now Teamtailor.
At Teamtailor I serve as the CEO - Trying to do my best to support our amazing team and not standing in the way too much, but also preach our vision, that might be a bit bold but hey.. its vision 😁 🙏
"To create a world where everyone wakes up and goes to work with a smile on their face."