What is Customer Success?
Over the last decade, Customer Success has become the big thing and will continue to be, as we can see cultural trends, customer expectations, and the value it brings to companies.

Customer Success aims to help our customers be more successful by making the most of their Teamtailor platform.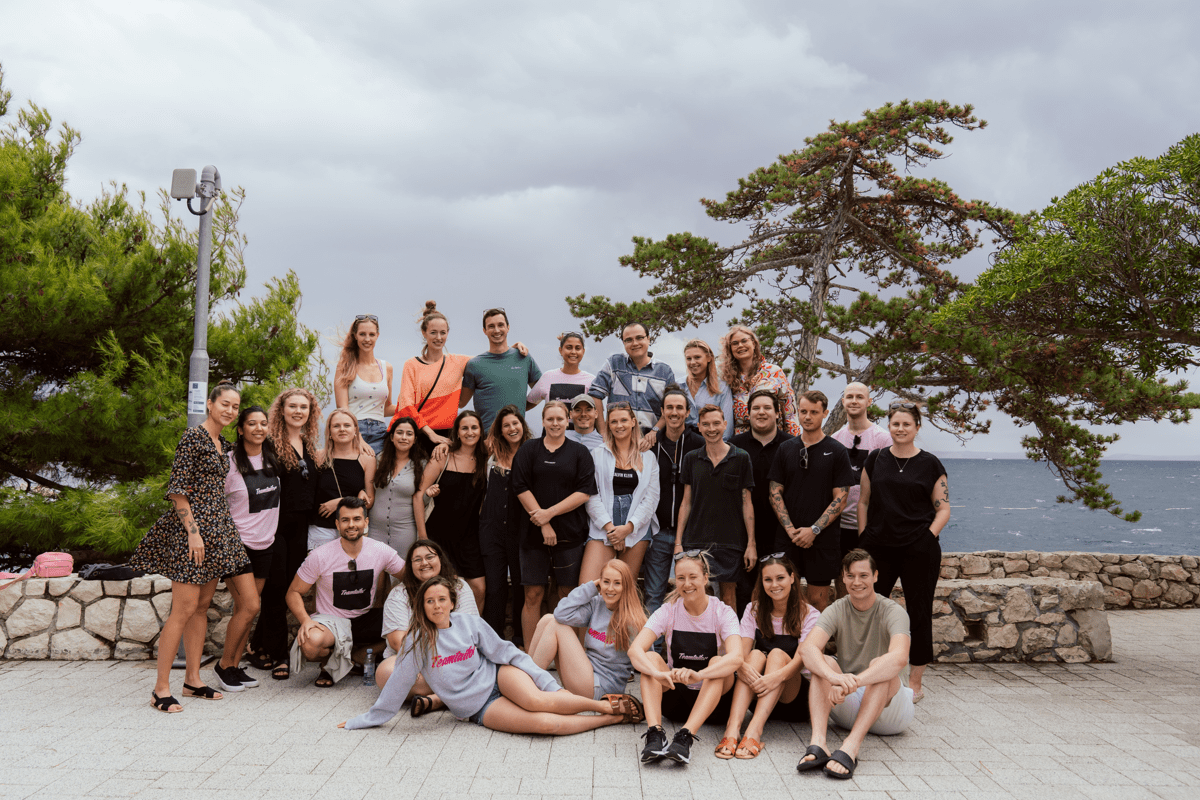 We take a proactive, data-led approach to help our customers use our product more effectively, or help customers when they need us. That approach results in:

❤️ Inspiring loyalty and engagement

📊 Making sure customers get the value of the product

🎯 Helping customers achieve their goals.

🤗 Feeling happy when using our product and support
By ensuring success, we increase the likelihood that our customers will want to stay with us and it's a vital component of growing and keeping the happiness of customers.
Who are Customer Success?
Customer Success Managers

We own the whole customer journey. Making sure customers get started, adopting to the tool and continuously help customers to achieve their goals and get the value of Teamtailor. Handle renewals, contract negotiations and owning upsales & expansion sales.

Onboarding Specialists

Focusing on making the onboarding / implementation as smooth as possible for our customers & project leading customers through the onboarding phase. We are also focusing a lot on our digital journey together with others from the Success-department, for example, webinars, recorded webinars, videos & Academy.

Product Specialists

The PS Team to Teamtailor is what Jarvis was to The Avengers (pre-Ultron). This team is dedicated to working successfully with other departments to ensure excellent product delivery. We posses a wealth of knowledge about the product from a technical, security & privacy perspective. We help analyse existing strategies, recommend improvements and identify opportunities for our key departments to help them excel. Working closely with Product, Customer Success, Sales, Security & Privacy.

Digital Success

Our main purpose is to work digitally with our customers; track and follow our customers usage and trends, educate customers through targeted campaigns and pushes, host webinars, record videos and maintaining our Academy.

Promote

We help our clients find the right candidates through the power of social recruiting, with the click of a button. Together we have worked with everything from big global brands to smaller local shops.

Success team
It's hard not to love working here at Teamtailor, when you have amazing colleagues that makes you laugh and smile every day, and the ambition and creativity within in the team leads to amazing stuff we do with and for our customers. Besides that, to brag a little bit, I'm a Swedish champion in unicycle hockey, and walked 105 000 steps within 24 hours. But don't only listen to me ☟

Fredrik Emsjö

Head of Customer Success
Look on the pink side of life. As long as there is pink in the world, it will always be a better place.

Emma Sjölund

Senior CSM

What I love most about Teamtailor is the people. Everyone are so engaged, smart and have the biggest hearts! In a world that keeps changing it feels great to be part of an organisation that is also changing - but always to the better.

Louise Smith

Team Manager of Product Specialists

I used to think I was good at CS:GO until I joined Teamtailor.

Dominykas Nasutavicius

Technical Product Specialist

Working at Teamtailor is fantastic because of the people and product! I love working with a bunch of global talents that are always doing things differently with a twist of fun along the way! I am so lucky to share this journey with Teamtailor. Fun fact is that I saw 13 lions in one day while travelling in Africa.

Damiana Fortini

CSM
About us
Friends through Stockholm, Hallsberg, Malmö, Karlstad, Falun, Hedemora, France, Helsinki, London, Austin, Auckland and Bogota.
Spoken languages: English, Swedish, Finnish, Spanish, Italian, Romanian, German & French
NPS (happiness of customers)
This is Teamtailor
Take a look at what we're building
Our Stockholm HQ
If you're based in Stockholm or just visiting, come say hi!
We're going places
Every year we try to gather everyone for a trip, like this one to Croatia