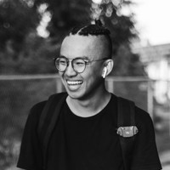 Antonio Miguel Santos Javiniar
Marketing Manager US – Marketing
Hey Teamtailor family! ✨
My name is Antonio Javiniar and I'm the Marketing Manager for the US!
I just joined the team in August of 2022, so I'm still a baby in TT years.
A few things about me:
I was born in the Philippines and now I live in Los Angeles, CA. If you're ever visiting, let me know! I'd love to meet you and show you around!
My marketing career started as a professional meme-er(???), to Head of Marketing at a startup I built with my friends, to now being the Marketing Manager for the coolest company around (TT).
I love exploring my creativity through film photography and community building on social media.
Here's some of my photography: